Hubby's a preacher and right now we are between ministries. Previously he has been the pastor, but we are feeling led toward mission work. This weekend we took a trip to the northern part of the state so he could preach at a church. This meant 3 1/2-4 hours in the car. Thankfully, everyone did great! Faith is prone to car sickness, but my mother-in-law found some AWESOME medicine for her to try. It worked GREAT!!! It's called
Motion Eaze
. I was skeptical as we have tried other anti-car sickness medicines that have not work. It's just liquid that you put behind the air, and it REALLY DOES WORK!!! I highly recommend it!
Well a road trip just means that our learning is expanded beyond our normal realm. We took every advantage to learn! I absolutely love my iPhone and view it as more than a phone. It's our GPS AND an educational tool. I can Google and find answers to any questions that my children ask PLUS I have some AMAZING apps! There's one game that Isaiah plays that is teaching him his shapes, a doll dress up game that you have to earn credits through addition/subtraction so you can buy the dress/hair style/etc..., a tracing the letters/number app, and a balloon pop game that tests you on number order and speed/recognition.
Beyond that we also talked about what "pop" is, though I'm not entirely convinced all the kids really "get it". See, around here we call it coke. By coke it could be Coca-cola, Sprite, Dr. Pepper, Mountain Dew, etc... When we're asked if we want a coke, you say "yes" and then proceed to tell them EXACTLY what you want. Well, there was a sign at the hotel that said "ICE" "POP" and "SNACKS". So the kids wanted to know what an "ice pop" was. I tried and I tried to explain that it meant "ice is what is frozen and in your drink" and "pop was what you drink". I thought I had successfully taught them the difference, but as we were leaving my youngest daughter asked when she was going to get her "ice pop", thinking she was going to get a lollipop! Oh the things we laughed at this weekend!!!
We took advantage of a local park to burn some energy and discovered that there were ducks in the river nearby!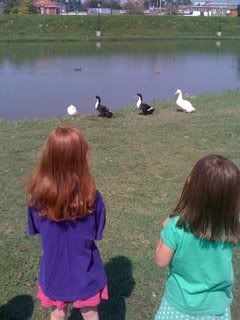 My iPhone and Google came in handy when we wanted to learn more about DUCKS!
But THEN the learning gets BETTER! We traveled to a fish hatchery and saw first hand the CYCLE (you know, something we had learned about not long ago) of fish! We fed the fish too! IT WAS AWESOME!!!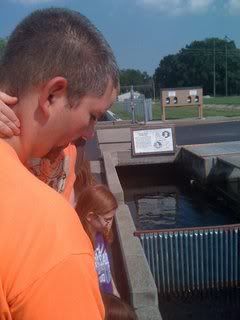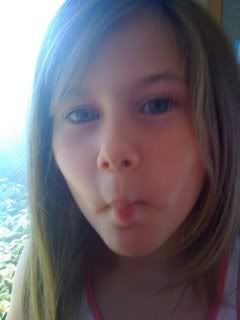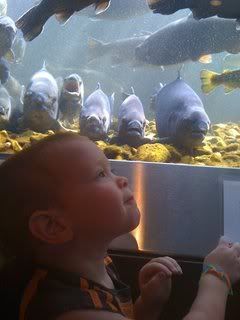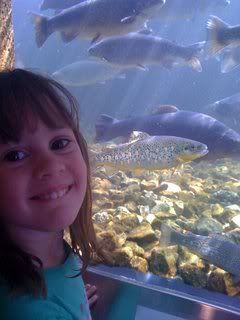 We leave Thursday for Colorado, THAT will be an adventure on the road too!