One of the benefits to homeschooling is that you can "school" anywhere. Another benefit to homeschooling is that you can "go with the flow". My ideal on-the-road homeschool plan did NOT happen. Surprised? Nope, neither was I! However, looking at all the pictures I took you can see that there was definitely plenty of learning experiences!
We hit 5 states in the 5 days we were gone. Arkansas, Oklahoma, Kansas, Colorado, and Texas. We left Thursday, arrived in Colorado on Friday night and didn't leave Colorado until Monday morning to come back home. Not only did we see different types of animals, varying from cows to antelope, we saw all kinds of terrain: mountains, plains, rolling hills. We saw windmills and oil wells, tons of construction work, and met a lot of interesting people. We stayed in hotels that had swimming pools and with people who opened their home up to us and showed us true Christian hospitality. It was a wonderful time all around. I was super proud of how well the kids traveled, they truly are AWESOME kiddos!
While we were in Colorado, Nick and I took the kids to the
Butterfly Pavilion
. If you are EVER in the Denver area plan on visiting it! It had something for everyone. It had a lot of live bugs- cockroaches, praying mantis, honeybees, etc... But it also had displays of different bug families, these bugs were dead but you saw what they looked like. It also had a live butterfly exhibit that you walked in. If you sat real still the butterflies would even land on you! We all had a great time!

Oh, did I mention the tarantula exhibit? This is Rosie, a 7 year old tarantula that you were allowed to hold, if you wanted... Needless to say, nobody in my family held her, but did get close to examine and learn about her!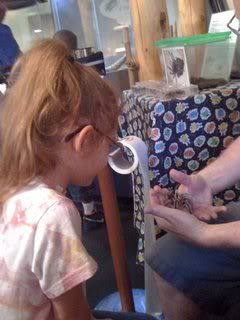 Can you see the butterfly on the flower?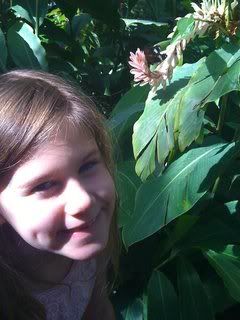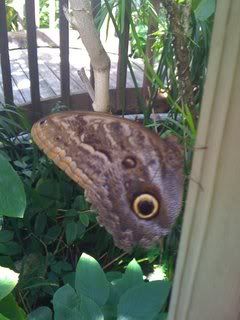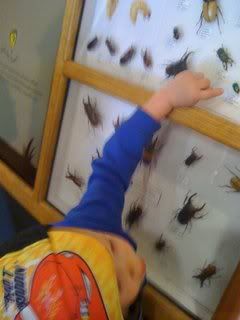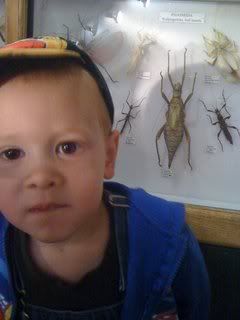 When we were in Texas we found the famous
Cadillac Ranch
in Amarillo. Of COURSE we had spray paint!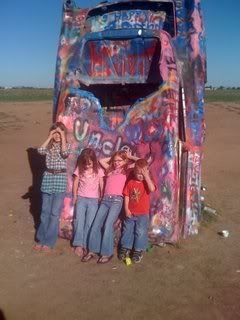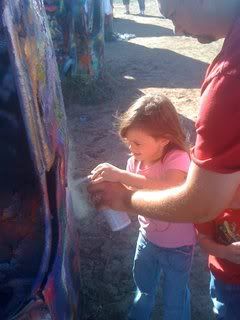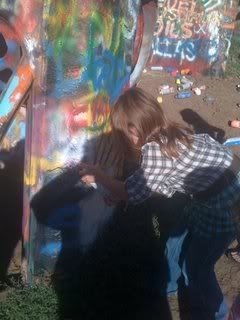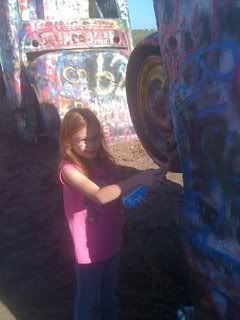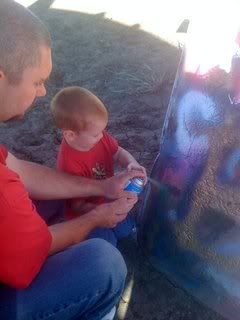 Then in a town called Broom, Texas there is the
World's Largest Cross
. Honestly, this was a very humbling experience and it was so neat to share the experience with my family. I loved getting to explain to the kids what they were seeing.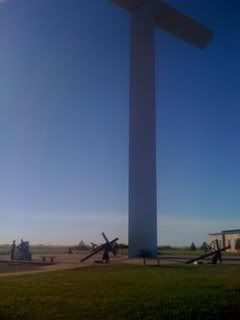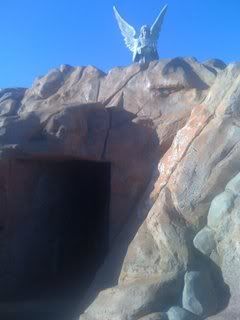 All those pictures are great, but my all time favorite trip picture? This!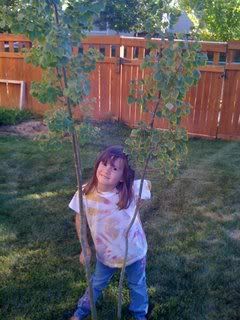 Aspen with an aspen tree!!!