I decided to do something different this week. We are in week 8 of school and needed something different. I decided to do a fall unit study. After all, we are well under way the month of October and I thought it'd be the perfect change!
Monday:
For math we talked about symmetry using a leaf as our focal point and did fall themed word problems.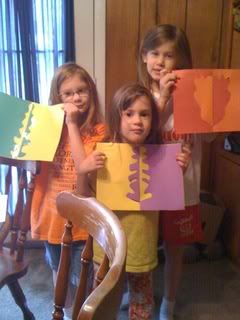 For phonics we discussed the "au" and "aw" sounds (with our key word being
Au
tumn).
Our vocabulary word for the day was
harvest
.
I had a bunch of leaf cut-outs and I put a letter on each leaf. We then were able to spell words that pertained to fall such as yellow, red, orange, Autumn, etc…
The biggest thing about Monday was our Random Act of Kindness. We raked the grandparent's yards. It was a great family time and it was such a good form of exercise, plus we were doing something nice for OTHERS!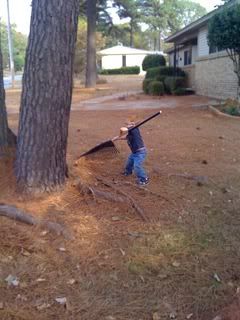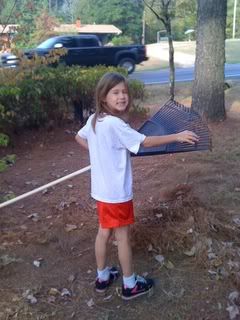 We read fall themed books. This week we even incorporated poetry. I found a book at the library of poems written by Robert Frost. The book had the poems divided into the four seasons so we've picked a poem a day to read. The poem for Monday was "October".
We also did an art project, we used the side of our hand for a tree base and our fingerprints for the leaves. The kids had a blast!!!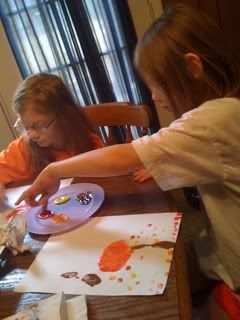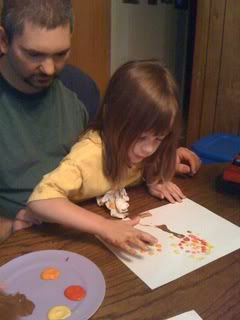 Tuesday:
Day 2 was another fun day. I had found some fall themed printables for math, for instant, a squirrel that had even and odd acorns. Faith and AJ worked together to complete their worksheets. It was a sweet moment for me, to see them talk amongst themselves and then work together to find the correct answer.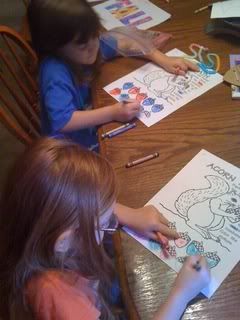 The kids had to figure out which acorns were odd and which were even and then put them in order from least to greatest.
In phonics we reviewed the "au" and "aw" sounds, but also added "augh" and "ough". Oh the wonderful worlds of phonics with SO many variations of the same sound.
Our vocabulary word for the day was
migrate
and we tied it into our theme by reading two books that talked about migration and our poem by Robert Frost was "The Last Word of a Bluebird", which also talked about migration! It was the perfect themed day!
I had found a fall printable of the word "fall" that had leaves in the words. For Faith and AJ it was the perfect opportunity to talk about the "-all" endings, we turned fall into call, ball, wall, hall.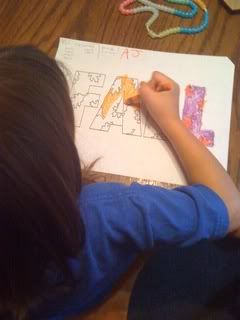 Our art project of today was cutting squares out of construction paper and then gluing them onto a leaf template. Even Isaiah got to join in on the cutting!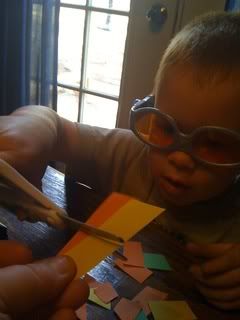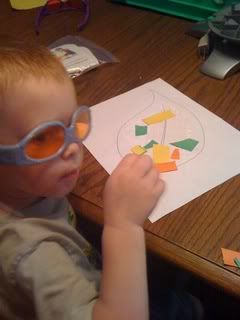 I'll blog about Wednesday and Thursday later...