I have spent the better part of the last two days in the kitchen. It'd all be well and good if it was our own house, but since we are currently inbetween, we've been living with the inlaws and spending the days at my mom's. That's made it slightly challenging, but we've still managed to have fun. AJ turned 5 on Wednesday and for part of her celebration she and I decided we wanted to make a cake. There was no party, just us, but we still made an elaborate Snow White cake. It was a lot of work but the birthday girl thought it turned out great!!!
AJ helped mix up the batters and put the sprinkles on!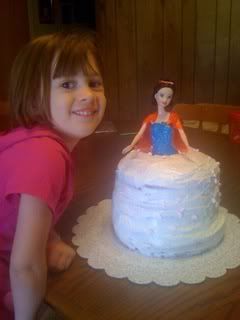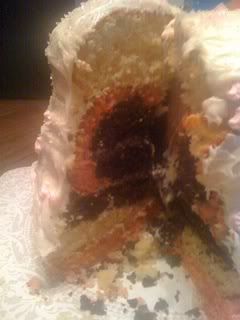 We discovered a new family tradition, instead of carving Jack-O-Lanterns...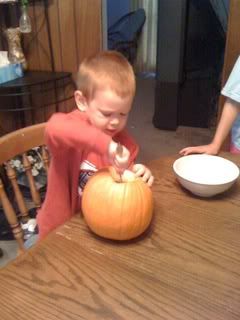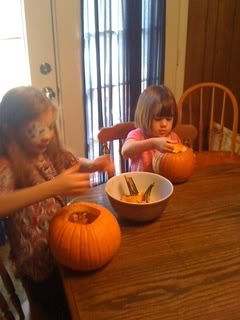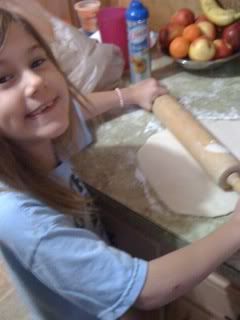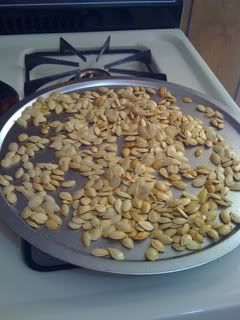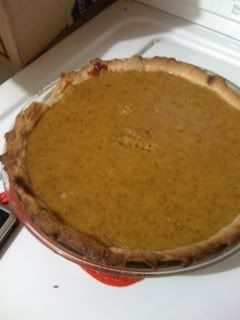 Not once has the children expressed an interest or disappointment in not "celebrating" the Halloween things... Instead we've had a great time baking pumpkin pie and cookies and roasting the seeds!