7 weeks done! Whew!!! We are making it!!! YAY!!! This was a good week, too. The biggest topics were shapes in Math (2D and 3D) and the solar system in Science. We also started the
Book It! Reading Program
from Pizza Hut. I've set a reading goal for each of the girls and if they meet the goal they will receive a certificate for a free personal pan pizza! We also talked about contractions, punctuation (?.,!), and Mistic dabbled with multiplication.
I figured out a way to make flashcards fun for Faith. I give her a number to look for in the stack of cards! At one point, I told her if she ended up with a bigger stack of flashcards than I did (she got to keep each card that she knew) I'd give her a backrub. However, if I ended up with more, she had to rub mine! Needless to say, she totally won!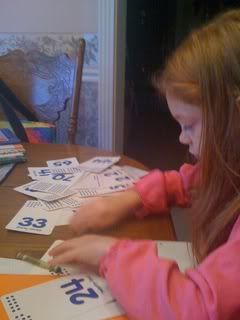 We had a lot of fun in Science, we made a moon, did a demonstration about Mercury, and painted the planets!
We made a dough of flour, salt, and food coloring and molded our moons. We then added craters and lines and slowly baked them!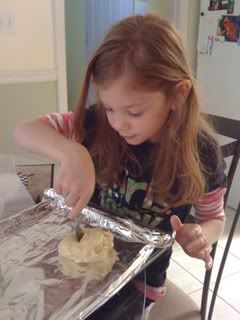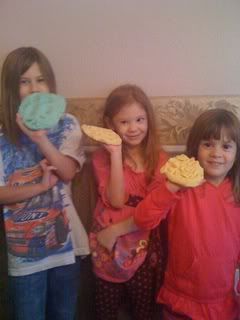 Isaiah decided to reconstruct the moon though!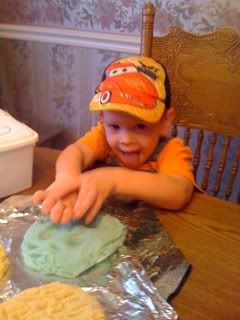 We colored the planets and then cut/paste them into our Science notebooks.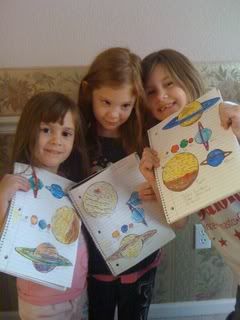 Mercury, the planet closest to the sun, goes from extreme hot temps to extreme cold temps. To demonstrate this we baked a cookie, then froze it, then baked it, then froze it, then baked it!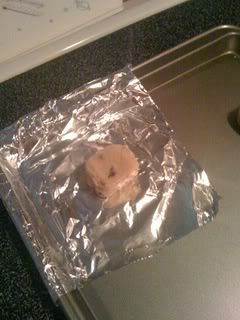 After the first baking: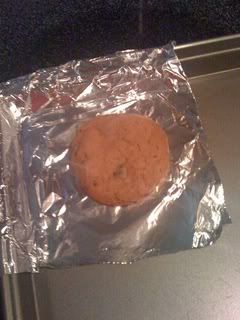 The one on the right is the Mercury demonstration: We saw how brittle the cookie became and how it was starting to be formed differently. Pretty neat!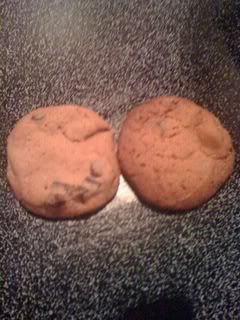 Painting the planets!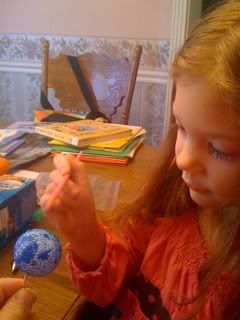 We got to talk about colors during this time as well. We didn't have any orange paint so we had to make some!