It's just Tuesday but I feel like we've accomplished a lot! Yesterday school was brought to us by the letter M. It was completely unintentional, but we studied multiplication, measurements, Massachusetts, and Martin Luther King, Jr. We used the MLK, Jr. Holiday as a time to discuss freedom and equality! It tied along with our History lesson since we had been learning about our country's beginning- starting with Christopher Columbus and going through the colonies of Jamestown, Plymouth, and Massachusetts Bay. The lesson of liberty, or freedom, was drove home today when we talked about the colony of Providence. They were the FIRST colony to have complete religious freedom! How COOL is that?! It's been neat to learn about different Baptist preachers and other Christian men that influenced our country's early days. Men like Obadiah Holmes were persecuted for their belief. We also discussed how few of "our" American Baptist Missionary Baptist churches are in each area. So far, there are none (to our knowledge) in Rhode Island or Massachusetts.

So measurement is our math lesson this week. We've discussed the different ways to measure and the kids enjoyed hands on activities.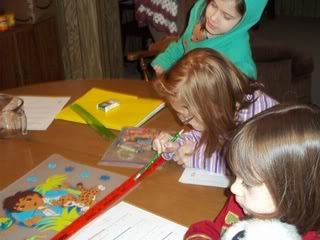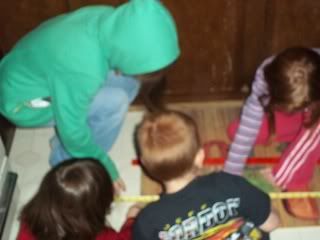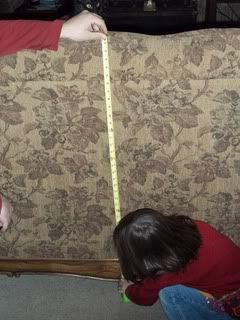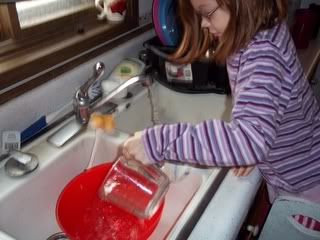 EVERYBODY got to measure!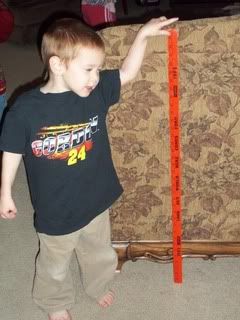 Both Faith and AJ are progressing great in their reading! AJ has just about got the long and short vowels down pat (as far as seeing them in a word and reading them correctly). She has started reading in the 1st grade Abeka readers with very little help from us. I may have to re-evaluate her grade for next year!

In other news, tomorrow completes the first phase of The Maker's Diet. As of today I've lost almost 10 pounds! WOOHOO! Both hubby and I are looking forward to phase two and the variety in brings! Sweet potatoes and oranges are what we're looking forward to the most! But hey! We survived the two weeks! We've got this!!!

Also, I have been told that there are girl scout troops here in town! WOOHOO!!! I thought I was going to have to drive 15-30 minutes (at the least), but nope! I've called the lady in charge and hope to hear something soon! It would be an answer to our prayers to find a place that the girls can "socialize" with others their age!

Oh, and did I mention that they are calling for more snow tomorrow? Up to 5 inches! Who knows... It may or may not happen... but if it does, snow-cream is on the menu!