It's been
4
years since our last vacation. I was pregnant with my youngest and we went to the Memphis Zoo and the Children's Museum there. It was fun! We decided though, that that was TOO LONG without a real vacation. So, we made plans and waited. And waited. And waited. And
finally
the time came and we took off across Wyoming to Yellowstone National Park and Grand Teton National Park. We had a fabulous time and of course, I took LOTS of pictures! Here are just a
few
.
Wyoming scenery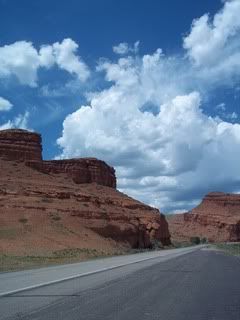 We stayed in Jackson Hole. This arch is made with elk antlers!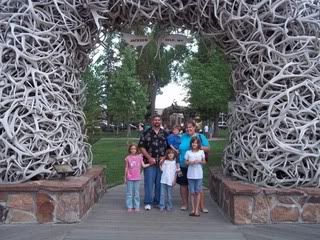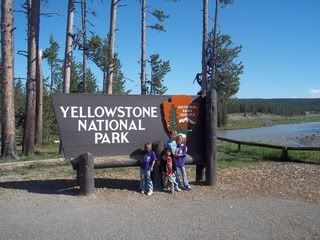 The girls wanted to become Junior Rangers. Here they are filling out some paperwork!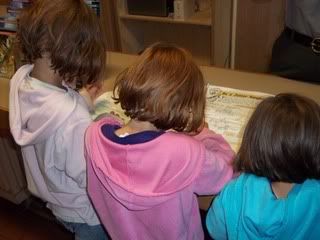 A little humor... Get it? Short term view of "Aspen"? LOL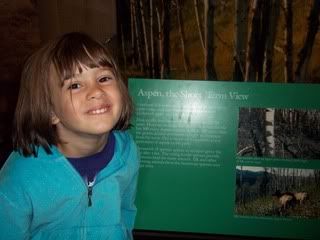 SOOOOO many waterfalls! All beautiful! Even Isaiah liked looking at them.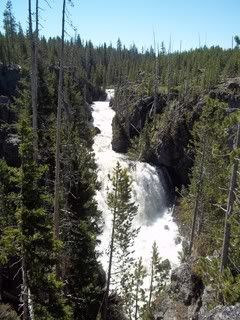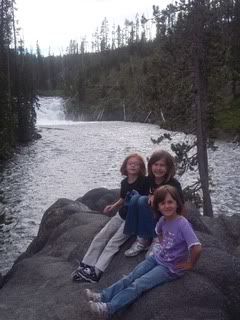 Old Faithful:
These were taken of Old Faithful and of the trail around Old Faithful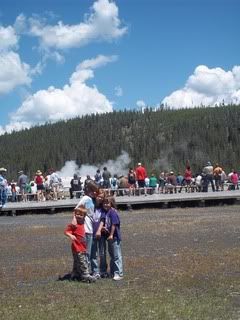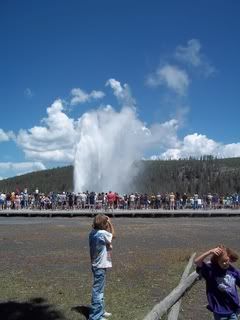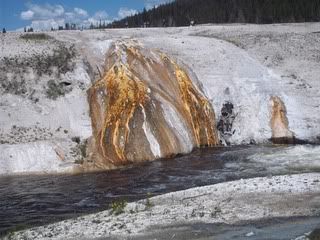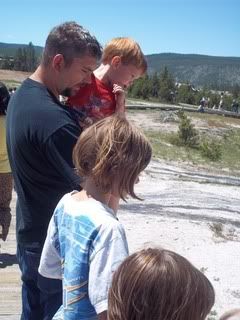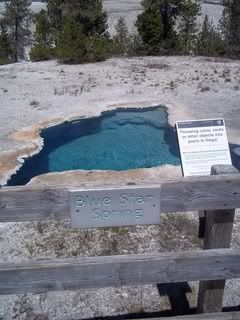 Yellowstone beauty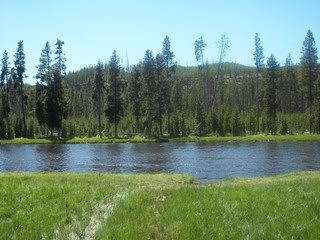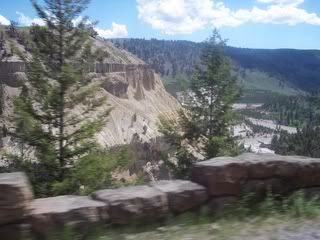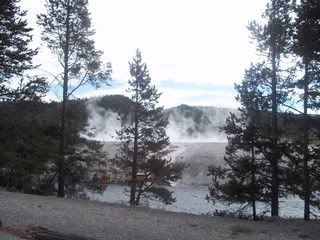 The hubby and I celebrated 10 year of marriage while on vacation. Here we are standing by Lake Yellowstone!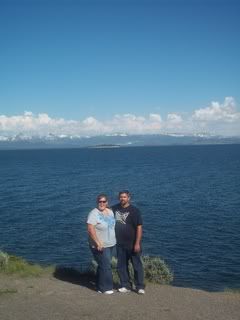 Mammoth Hot Springs, near the North Entrance. Elk were EVERYWHERE!!!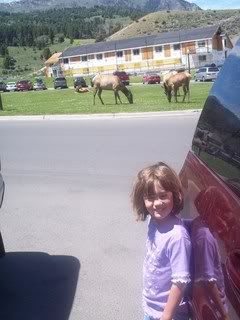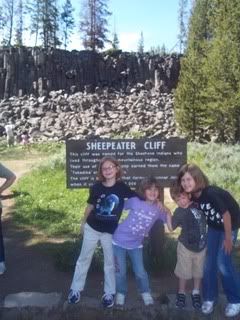 Girls counting petals- part of their Junior Ranger activities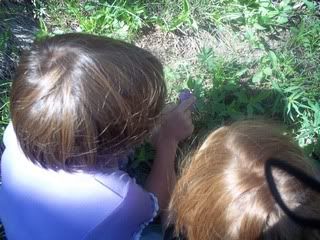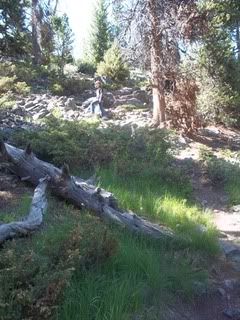 In order for them to get their Junior Ranger patch they had to attend a Ranger Program. This one was designed for Junior Rangers and was a LOT of fun. They learned the differences between carnivore, herbivore, and omnivores. Plus, they even played a game! That's Ranger Tom!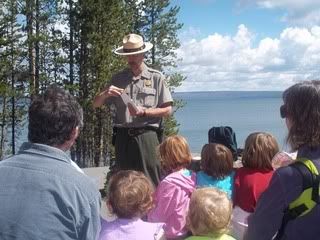 They did it!!!!