Teach me to number my days
And count every moment
Before it slips away...
"So teach us to number our days, that we may apply our hearts unto wisdom." Psalm 90:12

I use to spend my days wishing I was older. I couldn't wait to be 13 years old. 16 years old. 18 years old. I couldn't wait until I was an adult. Now, as I spend my final months in my twenties, I can't help but look back and see a lot of time wasted.

I remember sitting in the rocking chair, rocking my sweet newborn. My firstborn. I vividly remember the tears I cried as I realized that time would fly by for us and before I knew it she would be married and gone. My husband laughed at me (after he consoled me, of course) and told me that I was wrong. Time wouldn't fly by that fast. My firstborn turns 9 in just a few weeks. Yes, my husband was right. It hasn't flown by that fast, but it is flying! In reality, I've already spent half our time together raising her. Another 9 years and she'll be 18 and beginning college or getting married. It is a possibility.

So I have to ask myself.... Am I going to look back in another decade and think of all the time I've wasted?

Follow me over to Raising Mighty Arrows for the rest of this post!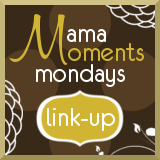 "/>