I LOVE The Bulk Herb Store and buy MANY things from there! Check out their November specials! They are READY for fall! I've already ordered the Holiday Tea Collection and will be placing an order later for the Dr. Cinnamon Tea (I forgot to add it to my recent order!)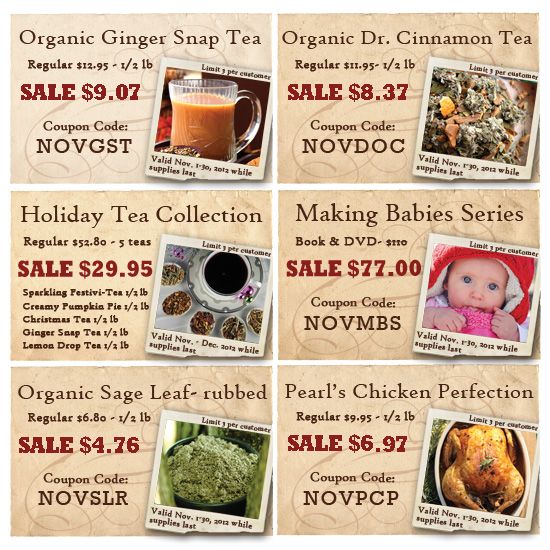 And with the holidays coming- you don't want to forget the seasonings!
And be sure to check back here in a few weeks.... I'm currently reviewing the Sport Berkey Portable Water Purifier from them!