Mamas, I get it.... You're tired.
You can't think straight.
You don't have time.
You just pop your child's leftovers in your mouth out of habit.
But listen up! I have good news for you..... Eating right really doesn't have to be THAT difficult or THAT time consuming!
Think about this....
what size skirt would you like to be in?
Where would you like your energy level to be?
How would you like to feel when you looked in the mirror?
Why does it work?
To begin with.... the 7 color coded containers take the guesswork out of your meals. Meaning, moms, that it is SUPER easy to know how much of something you are suppose to eat! And the nutrition guide that comes with it tells you WHAT you're suppose to eat! No calorie counting, if it fits in the container, eat it!
Not only does it EQUIP you with what you need to eat healthy, nutritious, REAL foods and helps you with portion control, the 21 Day Fix even comes with 30 minute workouts! Yep, 30 minutes! You have 30 minutes, don't you? Sure... your kid is "suppose" to take a 2 hour nap, but reality is, you're lucky for 30-45 minutes, right? Hello??? 30 minute workout.
Out of shape? No problem! There's a modifier!
Not much space? No problem! You don't need much room or really any extra equipment!
No time? You have 30 minutes to take care of yourself.... 30 minutes to help you get to that dress size.... 30 minutes to increase your energy.... 30 minutes to let you like what you se in the mirror.
Moms, I know how it is.... Mom of 4 here.... and at one point, I had 4 kids under the age of 5! I remember waiting until my hubby got home so I could go for a walk or bike ride in the afternoons. Now that my kids are 6-11 years old, I wake up before them each day. But I do remember the sleep deprived state... but moms.... you need to take care of yourself so you can take care of others!
Two of my friends have seen great results in JUST 21 days.... How's 8lbs and 14.5 inches? Or 5lbs and 5.5 inches? How much closer to YOUR goal would that put you?
Interested in more details? Or just some accountability and encouragement?
Drop me a message at erika_bumgardner at yahoo dot com OR comment below. You can also connect with me on Facebook! The point is- let me help you get to that new dress size or feel good about yourself! Do something NOW to change your tomorrow!
There's a 30 day money back GUARANTEE.... so you do the math.... 21 days to try the program and see great results, but if you aren't happy.... then send it back and have your money returned! What a deal!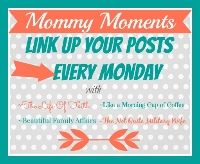 A Life In Balance